SocialClub Paris reached out BOL to create a relatable, easy-going TV commercial campaign for HelloWork, announcing its new name and the merge of several job search sites into the new platform. As an artist from BOL's roster, I'm very proud to have co-directed this project with them, and art directing the whole campaign. ❤
The campaign consists of a 25 seconds hero video (Candidats) toying with funny and common examples of bad practices when it comes to finding a job, plus 2 short videos (Le Café and L'Ascenseur) communicating the name change.
Simplicity was key, both for the style and the tone of voice: an almost toy-like environment creates a tender, innocent mood, while leaving plenty of creative space for the quirky characters and ironic humor that defines the Candidats video.
Style wise, we opted for a heavy stop-motion influence, mixed with thick, scaled elements, with a plastic, toy feel to them. So we decided to focus on this direction and opted for stop-motion aesthetics with a tangible twist, always keeping simplicity in mind.
We designed a friendly, welcoming business world: soft elements and simple colors define the different sets, while the rounded aesthetic creates a simple and pleasant atmosphere.  Overall, we aimed to use scaled elements, with realistic but oversized textures to enhance the stop-motion feeling.
Character design played a very important role in the campaign, so we had fun creating plenty of striking elements to emphasize each personality.
We started by assigning clear psychological profiles to each character and then took things further, highlighting their personality with exaggerated features for a more powerful effect. This way the "nerdy" looking character got an insecure attitude and a high energy level for a more comical effect. The second character emanates a more relaxed attitude, in control of her situation, while the third exudes a lot of self confidence and energy, with a quirky, friendly touch.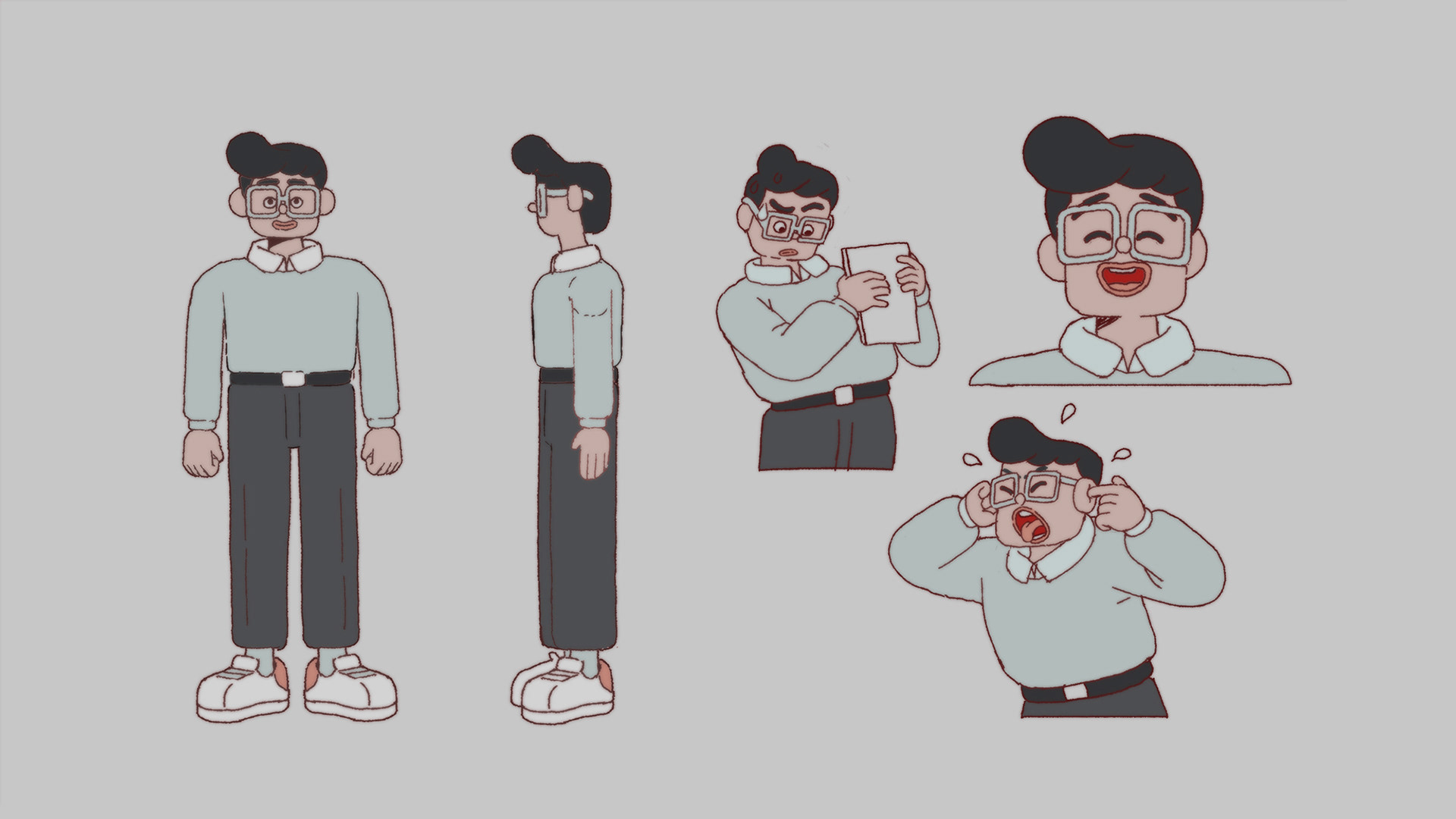 Visually we kept to the tangible, stop motion style, so we used the 3D look for the characters' skin and hair and added more of a plastic feel for their clothes, in order to add a nice tangible-digital contrast. The video's ironic tinge also made it the ideal candidate for a cartoon-like style, so we explored the many possibilities this approach offers, using key moments and more exaggerated poses to support the lines from the script.
We also paid special attention to the hair dynamics and created different mouth shapes for each voice sound, in order to be consistent with the stop-motion look.
Light was also a key element in helping us convey this palpable feeling and, so, we worked out some shadow magic to create this effect: we played with all sorts of projected shadows that in the end helped with the toy effect we were aiming for, as well.
When it comes to color palettes, we used a similar pattern throughout the campaign, consisting mainly of calm colors with the occasional accent in reds, cyans and greens to make things pop.
Technically, we used stepped animation in order to give the videos a handmade look, with a rougher feel that would better fit the visual style, even though everything was done in 3D. This way, we animated only 1 frame out of every 2 or 3, with no interpolation in the intermediate frames to create that cartoon, stop-motion illusion.
The choice of music and sound design also added to the stop-motion feel: we used realistic foley type sound effects, accompanied by simple, filling music to complement the relatable and straightforward mood we were looking for.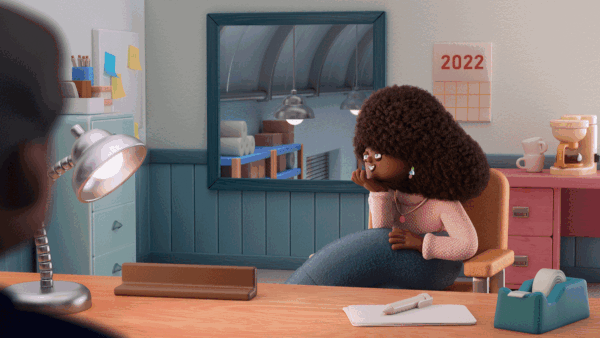 Working on this campaign gave us the rare opportunity to explore a different approach for TV commercials, allowing us to play with some really exciting visual techniques and a fun tone of voice. And now that the campaign was extended to outdoor advertising as well, we're even more proud to see our vision come to life in multiple formats.
Socialclub Paris

Marcello Buselli, Pierre Gobin
Marc Stuart, Gastón Pacheco
Laura Sirvent, Rocket Frames
Music composition (2x 8" films)
Music License (1x25" film)
"Raid the Radio" by General Elektriks