I had the pleasure to be comissioned by MTV International to make an Artist Ident, over the mood "Lazy". I'm beyond happy on how it finally turned it! I felt a huge responsability with my inner teenager on making this kind of video, since MTV idents are one of the main reasons and inspirations for me to became a 3D artist. 
The story of the ident is based on my own experiences travelling by metro in Barcelona.
🚇🐦
Client: MTV International
Direction, Design, Animation: Laura Sirvent
Character Animation: Raúl Ibarra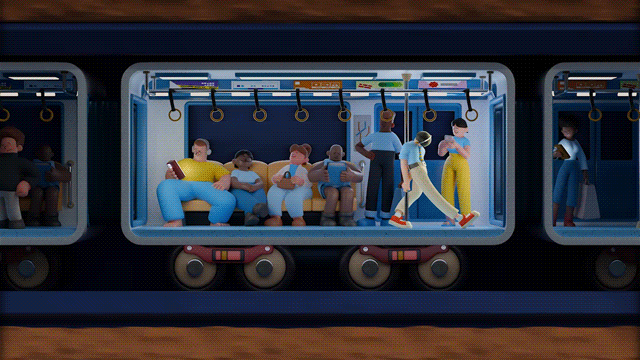 Character Design & Animation
I imagined the "hero" of this story to be a young man, in his 20s, who is in his first real life job in the big city. He is probably working for a few weeks and he's already feeling tired of life. Then his laziness drives him to that desired empty seat on the subway wagon where he's travelling, he gather energy from somewhere, suddenly controlled by his butt, and runs to the empty seat, where something unexpectable may happen.
Thanks again to Raúl Ibarra, who listened to my petitions regarding this character, how he should move, with a lot of extreme poses and a center of gravity located in his butt.
This was the most difficult aswell as the funniest part. I had to make characters that were in a point between being noticeable but not too much attention catcher. It was really fun to look at references of normal and random people, how they act, how they're seated, how they amuse during the journey. I animated them within the train, while they were distracted looking at the smartphone, listening to music, sleeping, or simply looking at nothing.
I created several body shapes from a general shape that I previously had. After that, I dressed all of them thinking on real personalities that you can find in the streets.
AKA the

true hero

 of this story. Pigeons are everywhere on the city, they're evolving in citizens to be considered, they also travel, and of course, they have the rights to be demanding preference in the metro seating system, just a step back from aged people, injured people, and pregnant women.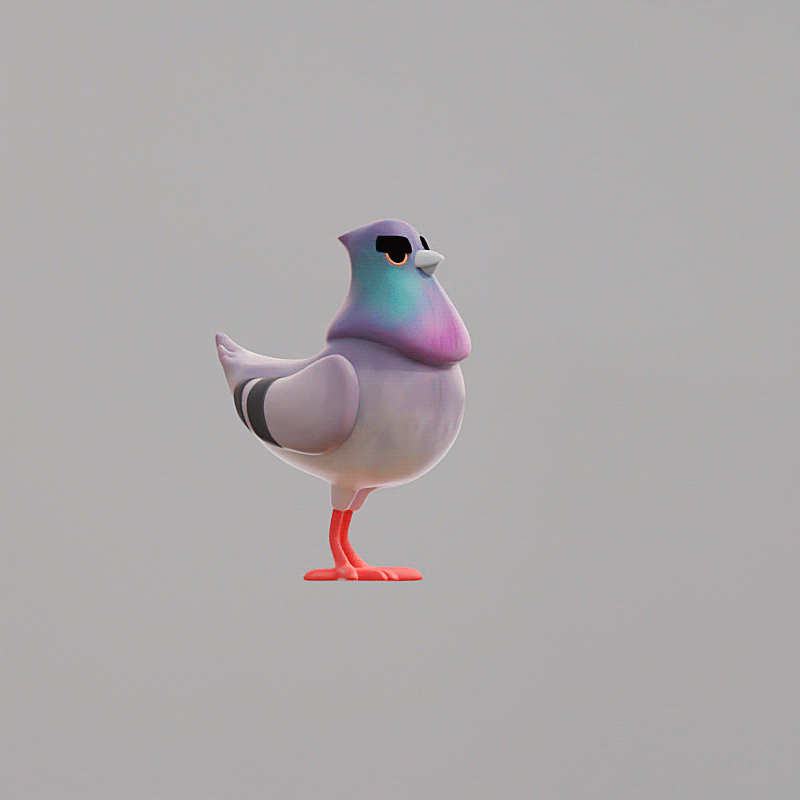 I wanted the set to look almost like a miniature, with only a few remarkable highlights that would make the viewer identify where's the action happening. Also looked for a ton of train wagons and stations, and specially the vintage ones, they served me as a huge source of inspiration.
Since the very beginning, I wanted the wagon to look toy-ish, with a big wheels and only a few seats. I looked a lot of references of train and metro wagons, most of the vintage, and I simplified its shape to its minimum, while maintaining a certain degree of complexity.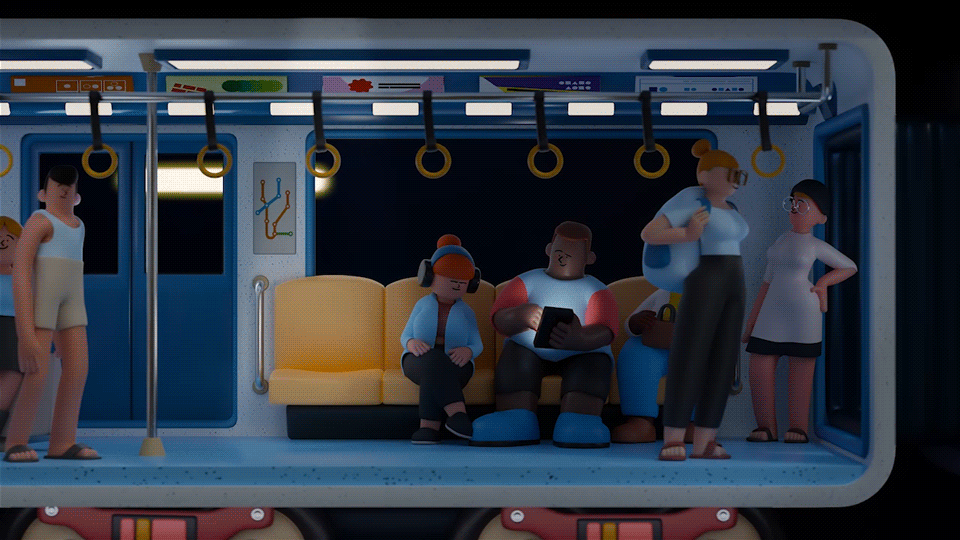 This had to look from nowhere, with no letters relating to any language, so it doesn't capture your attention too much. It was interesting to extract the main shapes from real life posters and adverts.